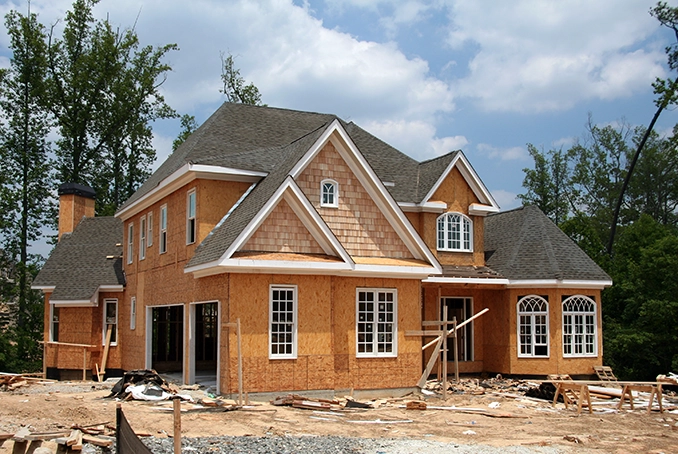 New Roof Installation
Your home is your castle, so it deserves the highest quality roofing team. Newark Roofing in Newark, OH and Licking County offers comprehensive home roof repairs, roof replacement, inspections, and installations with years of combined experience. With all the equipment necessary to exceed your expectations!
Get the roof you can count on and a free estimate by calling (740) 728-7405 today!
High Quality Roofing Materials
At Newark Roofing, we take great pride in knowing the products we use and installing them according to the manufacturer's recommendations for maximum longevity and quality. 
Installed correctly all over central Ohio, asphalt shingle roofs typically last 18-25 years. We have installed hundreds of roofs throughout greater Licking County and its surrounding areas for decades and remain one of the highest rated residential roofing contractors across all of central Ohio.
Dedicated to excellence and customer satisfaction, the Newark Roofing Team is ready to tackle your new roof installation project today!
Reliable New Roof Installation In Newark, OH
When you require reliable roofing services and quality shingles for your home, Newark Roofing is the premier roof replacement company. With years of experience providing quality work to residential and commercial clients alike, we know exactly what customers need when they require new roof installations.
Contact us today for all of your new roof installation needs at (740) 728-7405!
At Newark Roofing, we take great pride and pleasure in offering complete roofing services to our customers and the local Licking County community.
Get a Roof Replacement Without the Hassle
We understand that the cost of getting a complete roof replacement can be intimidating. That is why we offer free damage reports and estimates before beginning any work.  With us, you won't have any hassle getting the roof you deserve!
We don't cut corners when it comes to quality assurance. No matter the scope or size of your roof replacement project, you'll enjoy all the same great advantages such as:
We Are Well Trained Experts: You can rest assured, your roof will be installed by experienced roofing contractors who take great care in installing it.
Roof Styles & Options: Choose from our wide selection of asphalt roof shingles in a range of colors and styles, such as 3-tab, architectural, and designer varieties.
Weather Resistant: Our shingles are wind and impact resistant and treated against mildew and algae growth.
Roof Repairs: If you only require minor roof repairs, we are more than happy to help by patching holes, mending flashings or fixing chimneys.
Get an Accurate Price Estimate for Roof Installation
Are you in the market for a new roof? Reach out to us today and let one of our specialists provide you with a free, no-cost replacement estimate.