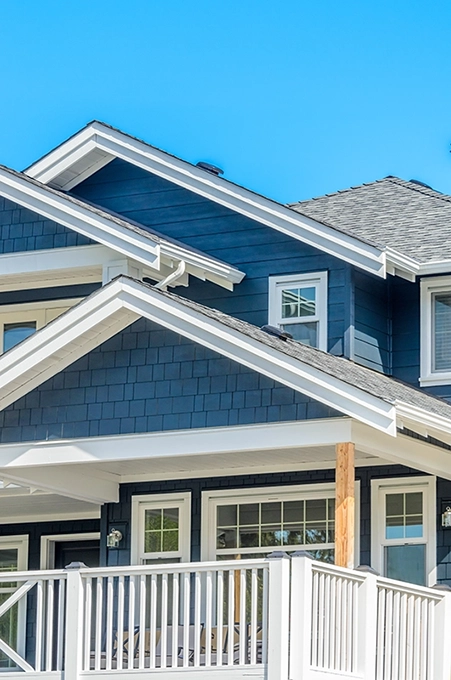 Our Roof Replacement Services
Newark Roofing is central Ohio's go-to for residential roof repair, tear offs and replacement. Our roofers are experienced professionals, having installed thousands of roofs on homes throughout central Ohio with precision craftsmanship. Let us be your number one choice for roof replacement!
Residential roofing in Newark, Ohio can be overwhelming with so many roofing contractors to choose from. But Newark Roofing is different - we're fully licensed, bonded and insured with years of experience - making us one of central Ohio's highest rated and most recommended roofers.
At Newark Roofing, our values come together to create the customer experience that has made us stand out among other Newark roofing companies. When it comes to residential roof systems in Newark, there is no one size fits all approach - that's why we don't limit ourselves to any one manufacturer but offer you the most opportunistic products and systems tailored for your requirements. Everyone on our team shares these same core beliefs - from field mechanics to our owners - which has earned us our long-standing reputation today.
Newark Roofing Services
Your roof is your property's first line of defense against weather and the elements and Newark Roofing provides all the roofing services and products to keep your home or commercial building protected. Whether you need roofing repairs or a full replacement - Newark Roofing is proud to be recognized as Newark's favorite roofer with superior results.
While it may not seem like an urgent situation, roof damage can have disastrous consequences for the rest of your property. If you're living with an old or storm-damaged roof, don't put off necessary repairs - a complete roof replacement can help protect and preserve the integrity of your entire home.
For years, we have been the go-to roof replacement company for area homeowners. Our experienced professional roofers make the job of restoring roofs a breeze.
At Newark Roofing , we understand that homeowners may be concerned about the cost of hiring a roofing company for their house replacement project. 
Newark Roofing customers can expect a wide range of features and amenities when they hire us for their roof work, such as:
Quality Asphalt Shingles

Stylish Roofing Options

Free Roof Inspections
Are You In Need of a Roof Replacement?
Ready to take action on that roofing project? When searching for a company to provide cost-effective services with no compromise on results, Newark Roofing can deliver stunning roof installations that will stand the test of time.
Contact Us About Your Roofing Project for Your Home
Are you ready to start taking advantage of all that Newark Roofing has to offer?
Storm Damage Repair
Contact us now to book a complimentary roof inspection for your home, or fill out our online form to receive an obligation-free estimate for any of our home remodeling services.